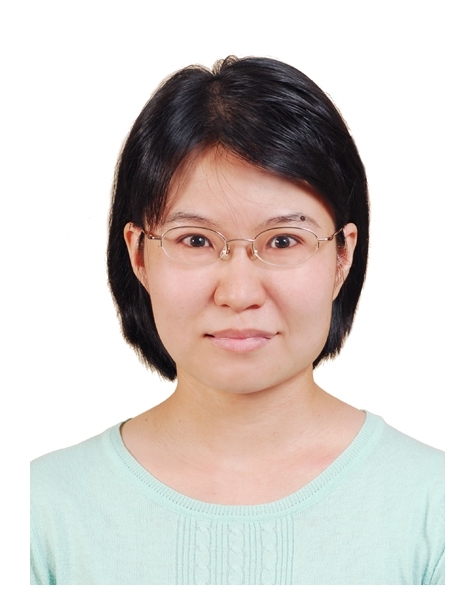 證照
重要經歷
英國牛津大學藥理所博士後研究

成大醫學院附設醫院斗六分院神經科主任
著作目錄
Lin PY, Liang WC, Liao WA, Sun YT* (2021)

Exacerbation of myopathy triggered by antiobesity drugs in a patient with multiple acyl-CoA dehydrogenase deficiency.

BMC Neurol. 2021 Feb 27;21(1):93

Lin PY, Hung JH, Hsu CK, Chang YT, Sun YT* (2021) A novel pathogenic HSPG2 mutation in Schwartz-Jampel Syndrome. Frontiers in Neurology

12:632336

Lee KP, Shen PC, Shih YC, Chou CM, Tsai CS, Sun YT*, Fan CK (2021) The first two cases of neurotoxocariasis in Taiwan. J Formosan Medical Association

Feb 13:S0929-6646(21)00047-4

.

Wang HK, Huang CY, Chen YW, Sun YT*.(2021) Hyperglycemia compromises the ischemia-provoked dedifferentiation of cerebral pericytes through p21–SOX2 signaling in high-fat diet-induced murine model. Diabetes and Vascular Disease Research J

an-Feb; 18(1): 1479164121990641

.
Huang HL, Lin WC, Lin PY, Weng MY, Sun YT*. (2021) The significance of myositis autoantibodies in idiopathic inflammatory myopathy concomitant with interstitial lung disease. Neurological Science,

42(7): 2855-2864

Huang YT

,

Chen YP

,

Lin WC,

Su WC

,

Sun YT*. (2020) Immune Checkpoint Inhibitor-Induced Myasthenia Gravis. Frontiers in Neurology,

11:634

Wang HK, Huang CY, Sun YT, Li JY, Chen CH, Sun Y, Liu CH, Lin CH; Chang WL, Lee JT, Sung SF, Yeh PY, Lai TC, Tsai IJ, Lin MC, Lin CL, Wen CP*, Hsu CY*. (2020)"Smoking Paradox" in Stroke Survivors? Uncovering the Truth by interpreting two sets of data. Stroke

; 51(4):1248-1256.

Huang HL, Lin WC, Yeh CC, Sun YT* (2020) Serological risk

factors

for

concomitant

interstitial lung disease in patients with idiopathic inflammatory myopathy. J of Clinical Neuroscience, 74:32-35
Lin W

C

, Huang CY, Lee LF, Chen YW, Ho CH, Sun YT*. (2019) Initial

National

Institute of Health Stroke Scale to Early Predict the Improvement of Swallowing in Patients with Acute Ischemic Stroke. Journal of Stroke and Cerebrovascular Diseases.

28(10):10429

Huang CH, Lin CW, Lee YC, Huang CY, Huang RY, Tai YC, Wang KW, Yang SN, Sun YT, Wang HK*.(2018) Is traumatic brain injury a risk factor for neurodegeneration? A meta-analysis of population-based studies. BMC Neurol. 18(1):184.
Chen JH, Huang CY, Lee YC, Wang KW, Liliang PC, Liang CL, Lu K, Chen HJ, Sun YT, Wang HK*. (2018) Comparative Cost Analysis for the Surgical and Endovascular Treatment of Ruptured Intracranial Aneurysms in Taiwan: A Nationwide Population-Based Cohort Study. World Neurosurg.116:e485-e490.
Wang CY, Sun YT, Fang KM, Ho CH, Yang CS, Tzeng SF* (2018) Function of B-cell CLL/lymphoma 11B in glial progenitor proliferation and oligodendrocyte maturation. Frontiers in molecular neuroscience.

11:4.

doi: 10.3389/fnmol.2018.00004. eCollection 2018.

Lu K, Liang CL, Li PC, Liliang PC, Huang

CY, Lee YC, Wang KW, Yang SN, Sun YT, Wang HK*. (2017) Risk factors for myocardial dysfunction after traumatic brain injury: A one-year follow-up study. Injury. 48(8):1794-1800
Huang CY, Lee YC, Li PC, Liliang PC, Lu K, Wang KW, Chang LC, Shiu LY, Chen MF, Sun YT, Wang HK*.TDP-43 proteolysis is associated with astrocyte reactivity after traumatic brain injury in rodents. (2017)

J of Neuroimmunology

.313:61-68.

Sun YT

,

Tzeng SF, Lin TS, Hsu KS, Delpire E, Shen MR* (2016) KCC3 deficiency-induced disruption of paranodal loops and impairment of axonal excitability in the peripheral nervous system. Neuroscience.335:91-102.
Chen LH, Sun YT, Chen YF, Lee MY,

Chang

LY, Chang JY, Shen MR* (2015) Integrating Image-Based High-Content Screening with Mouse Models Identifies 5-Hydroxydecanoate as a Neuroprotective Drug for Paclitaxel-Induced Neuropathy. Molecular Cancer Therapy. 14(10):2206-14.
Huang CY, Li YC, Wang HK, Sung PS, Wang LC, Sun YT, Pan CH, Tsai KJ* (2015) Stroke suggests increased risk of dementia. Current Alzheimer Research.12(3):287-95.

Tsai WC*,

Sun

YT

,

Liu YW,

Ho CS,

Chen

JY,

Wang MC, Tsai LM. (2013)

Usefulness of vascular wall deformation for assessment of carotid arterial stiffness and association with previous stroke in elderly. American Journal of Hypertension. 26(6):770-7.
Tsai WC*, Sun YT, Liu YW, Ho CS, Chen JY, Wang MC, Tsai LM. (2013) Response to "vascular mechanics and stroke-a critical appraisal: study the arteries but do not forget the flow". American Journal of Hypertension. 26(7):947.)

Huang

CY, Lee PH, Lin SH, Chuang MT, Sun YT, Hung YC, Lee EJ*. (2012)

Remote cerebellar hemorrhage following supratentorial craniotomy.

Neurological Research. 34(5):422-9.
Sun YT, Shieh CC, Delpire E, Shen MR*. (2012)

K

⁺

-Cl

⁻

cotransport mediates the bactericidal activity of

neutrophils

by regulating NADPH oxidase activation.

Journal of Physiology. 590 (Pt 14):3231-43.
Sung PS,

Chen

CH*, Hsieh HC, Fang CW, Hsieh CY, Sun YT, Hwang WJ. (2011) Outcome of acute ischemic stroke in very elderly patients: is intravenous thrombolysis beneficial? European Journal of Neurology. 66(2):110-6.
Hsu SF,

Chen

CY*, Ke MD, Huang CH, Sun YT, Lin JG. (2011)Variations of Brain Activities of Acupuncture to TE5 of Left Hand in Normal Subjects. American Journal of Chinese Medicine. 39(4):673-86

Sun YT

, Lin TS, Tzeng SF, Delpire E, Shen MR*. (2010) Deficiency of electroneutral K+-Cl–

cotransporter

3 causes a disruption in impulse propagation along peripheral nerves. Glia.
專長
臨床神經學
神經免疫疾病
遺傳神經疾病
分子神經科學
榮譽
成大醫院科技研究臨床基礎組第一名 (2015)、乙組第一名 (2010、2007)

成大醫院菁英計畫 (2012-2014)

科技部海外千里馬研究補助(2012)

The excellent presentation of student data blitz in "The First Graduate Students Symposium on Neuroscience in Cross-Strait Four Regions", Beijing (2010)

神經學會優秀論文獎(2005、2019、2021)